Administration
Fund for conducting alumni reunion activities
Soochow University was established in Soochow city (now spelled Suzhou) in China's Jiangsu Province by missionaries of the American Methodist Church in March 1900. In May of year 1951 its alumni in Taipei registered the Soochow Alumni Association with the Taipei City government and began the long process of reactivating the University. The university has developed 110,000 elites for the country in the past 60 years. The fund will be used to increase the publications of "Soochow Alumni," and to subsidize the budget of hosting alumni reunion activities, for example, Homecoming activity during every University's anniversary, and other artistic appreciation activities.

Fund for church
→ English Website
Church An-su is named after Mr. Huang An-su, who helped the university to rebuild relationship with American Methodist Church, and had been vice board chairperson of our university, helping raise fund to reactivate the University. The church has been a shelter to offer comfort for teachers and students since 1964. The fund will be raised to maintain the church's facilities and scholarships.

Fund for library use
→ English Website
The collection of books in our library is rich in quality and quantity, and we also budget a lot of funds for book purchase. The library supports a lot in teachers and students' teaching and research works, therefore, the fund will be raised to enhance the quality and quantity of collection of books and audiovisual resources.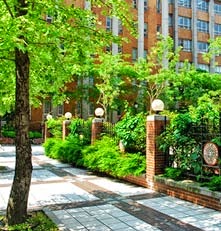 |Goto Top |