Notice:
1. In order to understand your concerns and to explain procedures of counseling arrangements, a 10-30 minute intake interview will be arranged before scheduling a counseling appointment.
2. You can make an appointment for your intake interview via Soochow App or an onsite visit to the Counseling Center (Waishuanghsi Campus: B212; Downtown Campus: 2610).
3. Counseling services are not provided during summer and winter vacations.
【Waishuanghsi Campus】
【Downtown Campus】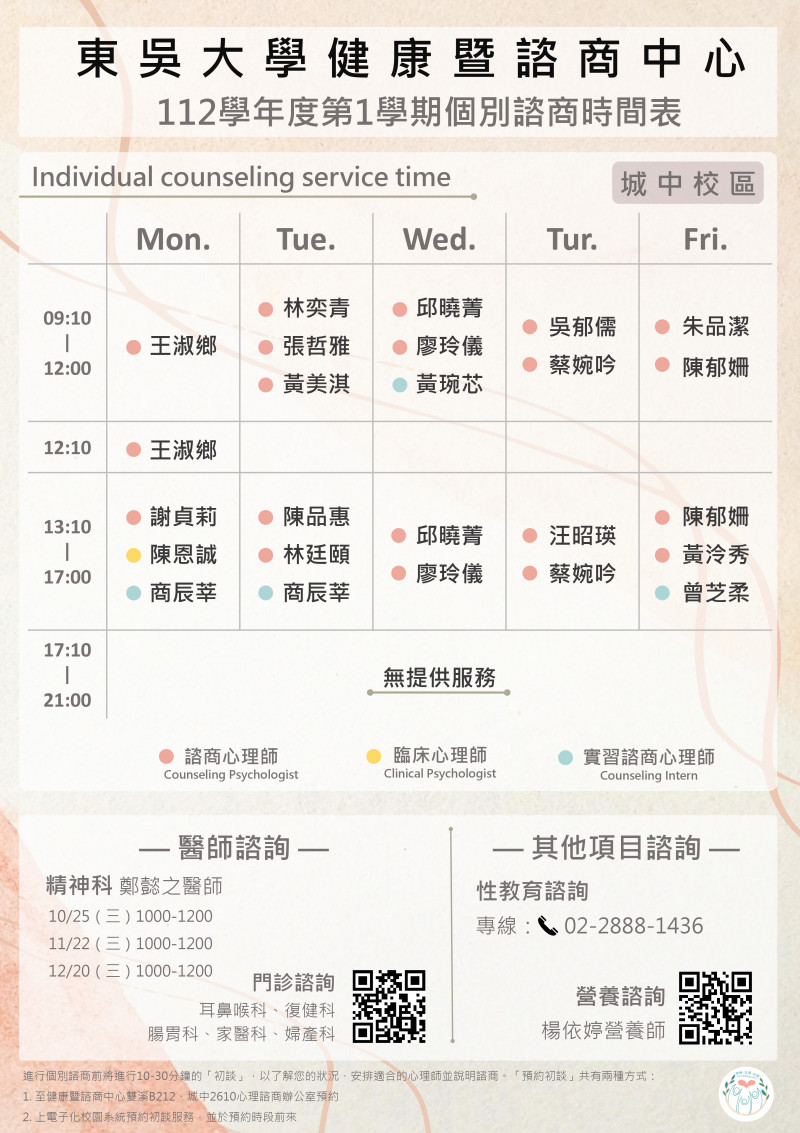 |Goto Top |